Health guaranteed Sheepadoodle puppies, Bernedoodle puppies, and Goldendoodle puppies for sale.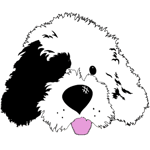 Iowa's Premier Bernedoodle and Sheepadoodle Breeder
Welcome to Poodles 2 Doodles
We are a reputable breeder located Iowa. We breed Sheepadoodles, Bernedoodles, Goldendoodles, and Cavapoos. We specialize in gorgeous F1 Standard Sheepadoodles and Mini Sheepadoodles, Tri-color Mini Bernedoodles, and parti Mini Goldendoodles. Our focus is on health, happiness, temperament, and coat.
We are so confident in our program that we offer a 2 Year Genetic Health guarantee and life time breeder support to your family.
All of the puppies we raise are known as "doodle puppies". A doodle is any breed of dog that uses the amazing genetics of a poodle, and combines it with the favorable temperament of other breeds such as a Golden Retriever or Sheepdog. This results in a puppy that is smart, family-friendly, hypoallergenic, and amazingly healthy.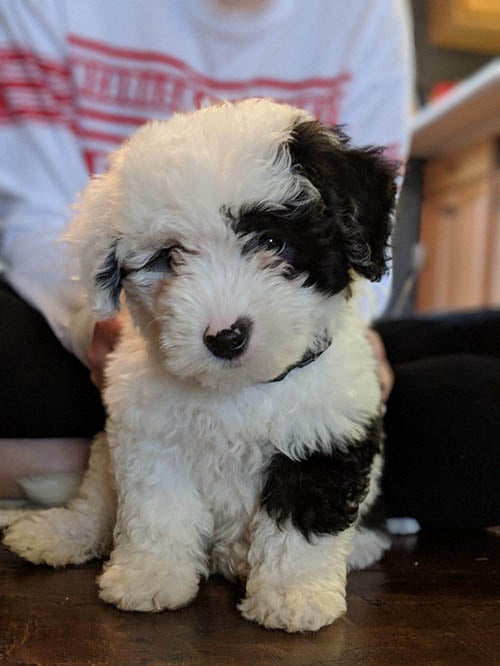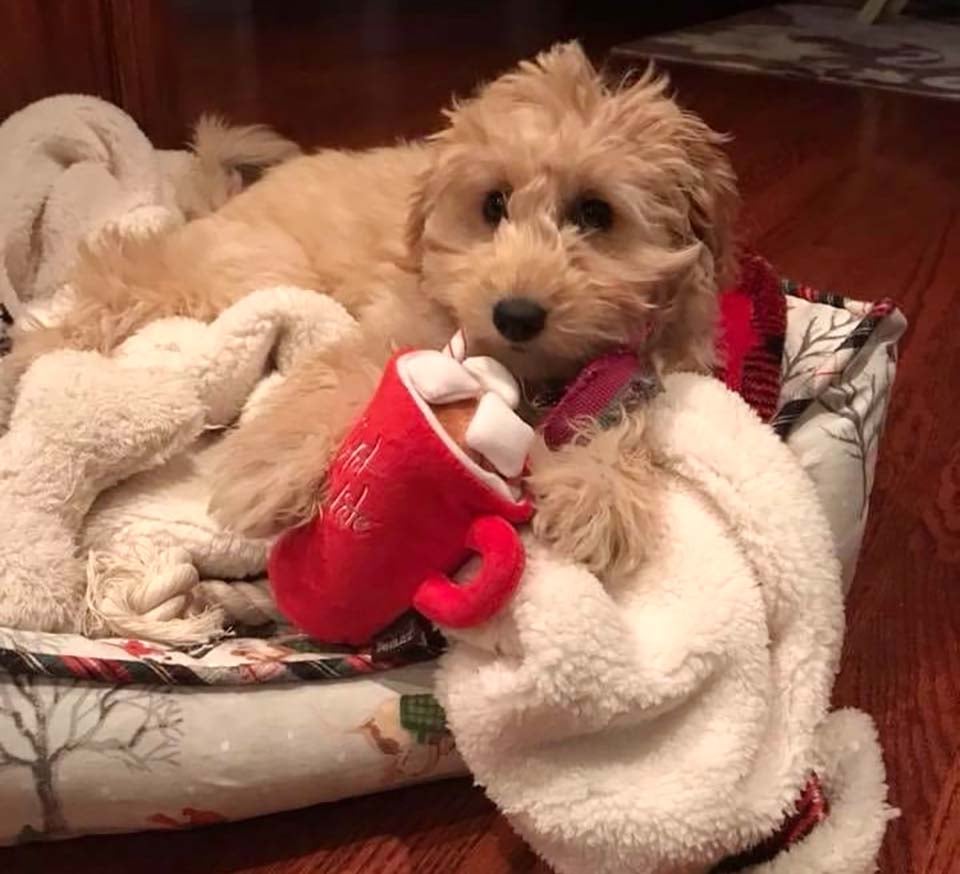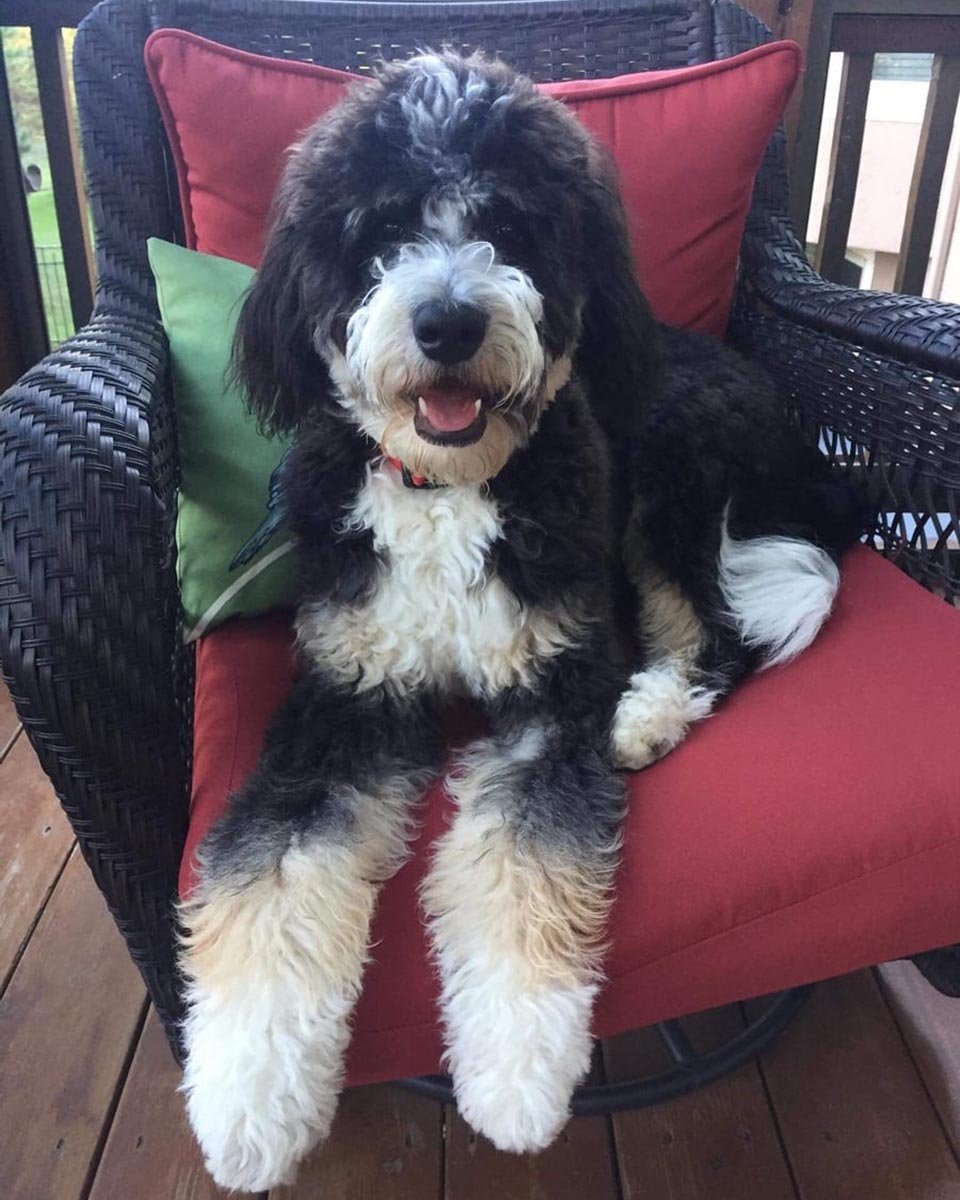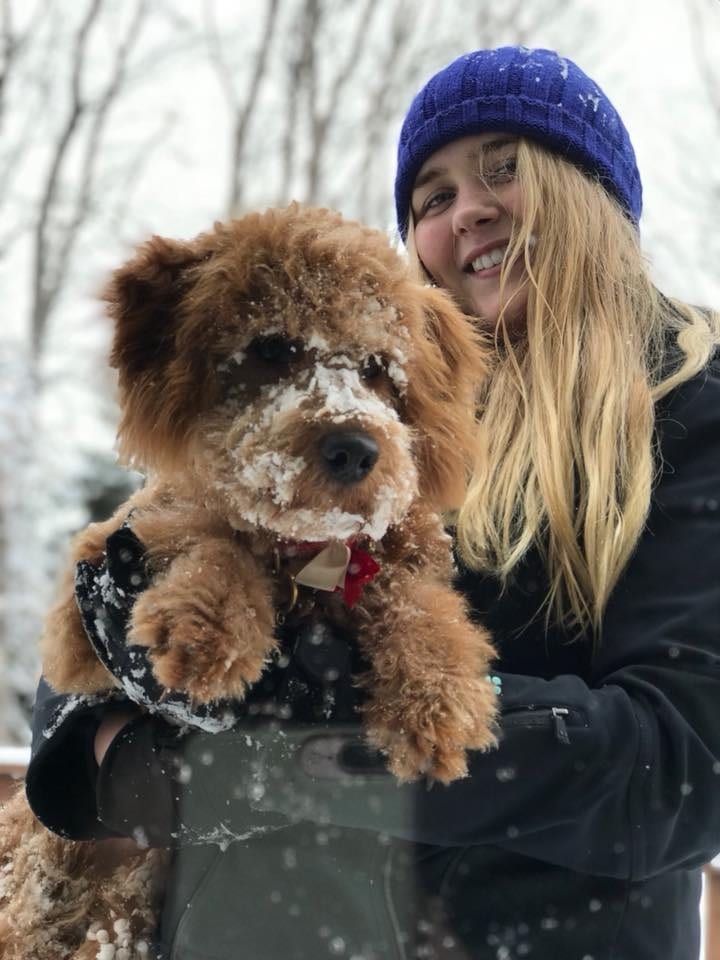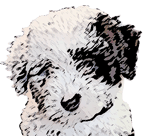 Our most popular breed is the Sheepadoodle! A Sheepadoodle is a mix between an Old English Sheepdog and a Poodle. This means that all of our Sheepadoodle puppies for sale are smart, loyal, and hypoallergenic, making for great family dogs! You'll find that Sheepadoodles tend to be very intelligent and even tempered. These traits make them easy to train and great for families with young children. With loyalty in their blood, they will love your family unconditionally.
Our Sheepadoodle puppies often sell out within an hour, so sign up for our newsletter to be notified of upcoming litters.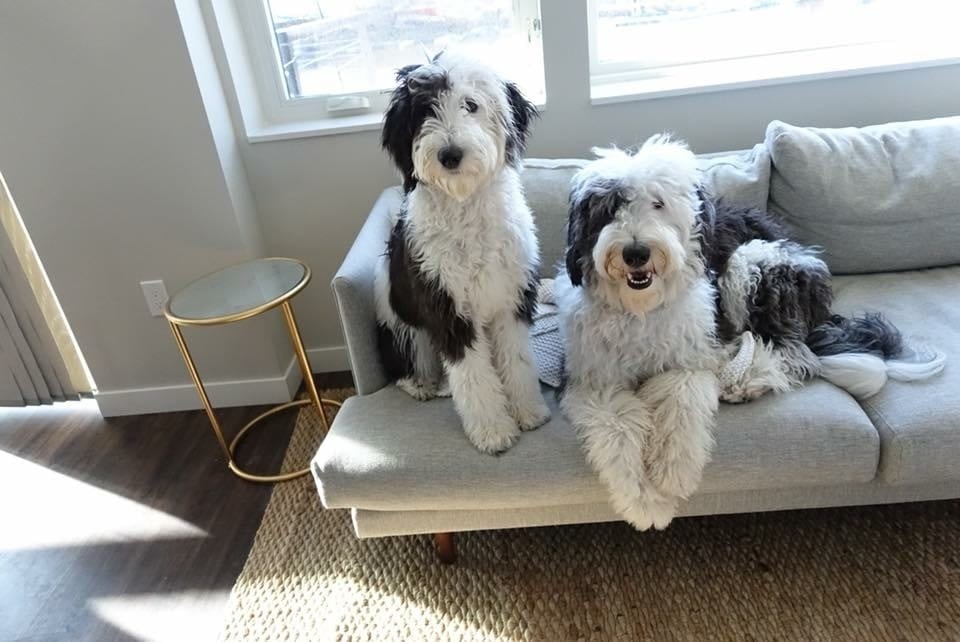 Bernedoodles are our second most popular breed! They are a mix between Bernese Mountain Dogs and Poodles. Bernedoodles are a companion dog, always looking to please their families. They are happy, social, loyal, and a bit goofy! A Bernedoodle puppy will always be found next to their family whether it is on the couch, a bike trail, campground, or dog park.
Our Bernedoodle puppies for sale can be found in 3 main sizes: The Standard Bernedoodle, Mini Bernedoodle, or Micro Bernedoodle. Learn more about the various sizes of our puppies on our Bernedoodle page.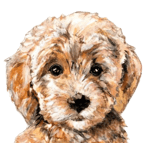 A Goldendoodle is a mix between a Golden Retriever and a Poodle. Golden Retrievers and Poodles are both very intelligent breeds making Goldendoodle puppies easy to train with consistency and patience. They love structure and once trained correctly, will be a life long best friend to the entire family.
A 1st Generation Goldendoodle is known as an "F1" Goldendoodle, is the most commonly bred generation. However over the years other crosses have become increasingly popular, especially for families wanting a more hypoallergenic coat and more consistent coat textures and colors.
We are proud to be produce Goldendoodle puppies for sale that have hard to find colors such as: red and white parti, abstract, and merle. We specialize Mini Goldendoodle puppies, but ultimately raise puppies of all sizes from Standard to Micro.
Litter Description
Expected September 25th, 2023, this litter of F1B Mini Bernedoodles for sale will be ready to go home November 20th, 2023!
Their mother, Meeka, is a F1 Bernedoodle and their father, Parker, is a Poodle.
These Mini Bernedoodle puppies are expected to weigh between 20 lbs and 30 lbs when they're fully grown.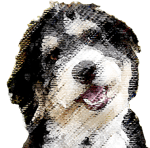 We take pride in our program and want only the best for each of our puppies. We do everything possible to make sure our families are a right fit for our puppies and that we educate them properly prior to go home date.
You can learn more about what it's like to adopt a puppy from us at our Adoption Process page.
Over the years we have built many relationships through our dogs. Over 20 families have adopted 2 or more of our puppies, something that we are very proud of! Repeat customers mean you're doing something right! Read reviews on each specific breed page or on our testimonials page.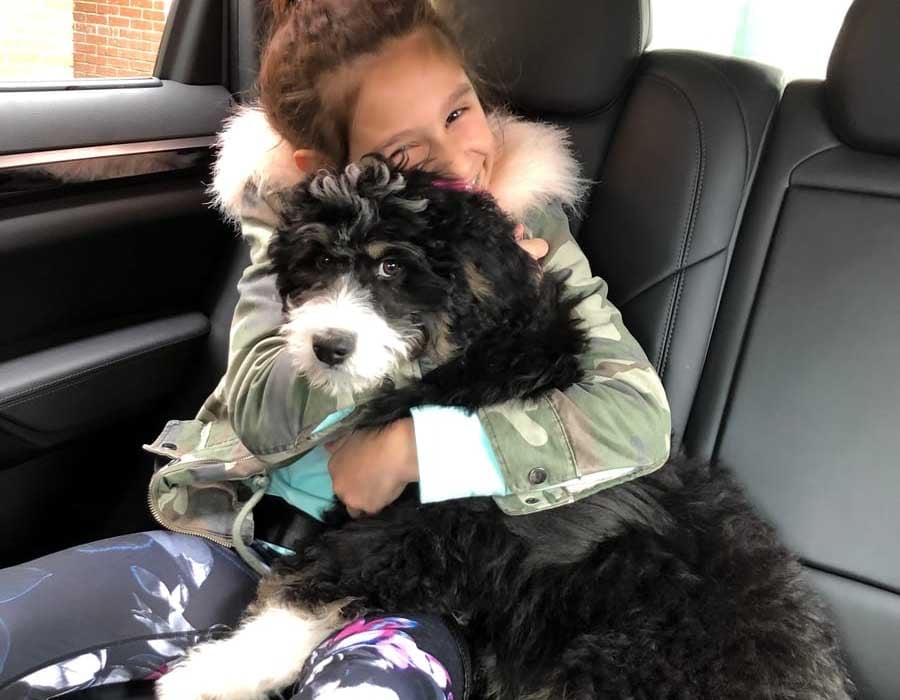 If you have any questions or concerns, shoot us an email or give us a call! Otherwise, we may have answered it somewhere on this site. For instance, if you want to know the difference between our breeds, check out the breeds comparison page. Most other questions are answered on our FAQ page.
Email me at: jill@poodles2doodles.com
Call or text me at: 712-395-3195
Or send us a contact form at our Contact Us page!
We don't currently have any puppies available, check back soon!